Representatives of the CHACH project, from the Green Federation "GAIA", the Stepnica Tourist Organization and the Fundation AQUARIUS, have participated in the meeting dedicated to presentation of assumptions for the draft Maritime Spatial Plan for the Szczecin Lagoon and the Kamień Lagoon. The meeting was held on January 6, 2018, in the Maritime Office in Szczecin. The aim of the meeting was to collect comments, proposals and suggestions to the plans and to discuss potential problems and conflicts. As these plans will cover part of the CATCH case study in Poland and determine the conditions for coastal angling, as well as the entire tourism sector, participation in their development process (by consultations and recommendations) is of high importance for implementation of the CATCH project in Poland.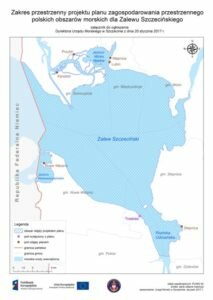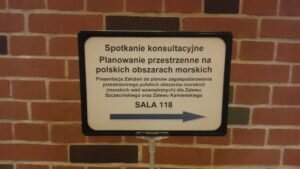 For more information (in Polish) visit: http://www.ums.gov.pl/9-informacje/147-projekty-planow-zagospodarowania-przestrzennego-polskich-obszarow-morskich-morskich-wod-wewnetrznych-dla-zalewu-szczecinskiego-i-zalewu-kamienskiego-projekt-powr-02-19-00-00-pm01-16.html
Brief information about the marine spatial planning n Poland (in English) is available here.