We're glad to announce that registrations for our mid-term conference are now possible. The conference is scheduled for Wednesday, 8 November 2017, and will take place in Peenemünde, Germany. The Conference Programme includes expert and practitioners inputs about the benefits of sustainable angling tourism, a panel discussion featuring tourism and angling stakeholders from the South Baltic area, as well as many opportunities for networking and exchange with experts.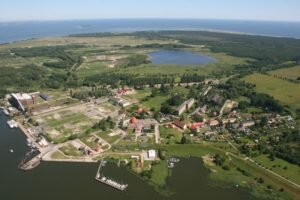 The conference is free of charge, registrations will be taken until 25 October.
Register now to save your spot!
In a nutshell:
– Topic: "The Future of Sustainable Coastal Angling Tourism"
– Date: 08 November 2017
– Location: Peenemünde, Germany
– Programme: here
– Practical Information: here
– Registration: here (deadline 25 October)
If you have questions about the conference please send us an e-mail!