Every year, in June, the capital of Western Pomerania becomes the maritime capital of Europe.
The Maritime Congress has become a fixed item in the calendar of events for the Polish maritime sector.
The 5th International Maritime Congress, scheduled on 8-9 June in Szczecin, will continue developing its formula. Debates, presentations and discussions focus on the most important issues for the sector. Organizators believe that the Congress will become an important contribution to the development of the shipbuilding industry, as well as sea and inland shipping. It should also contribute to the development of the maritime education at higher, middle and vocational levels.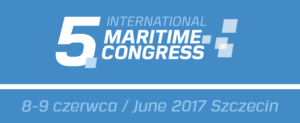 www.maritimecongress.com